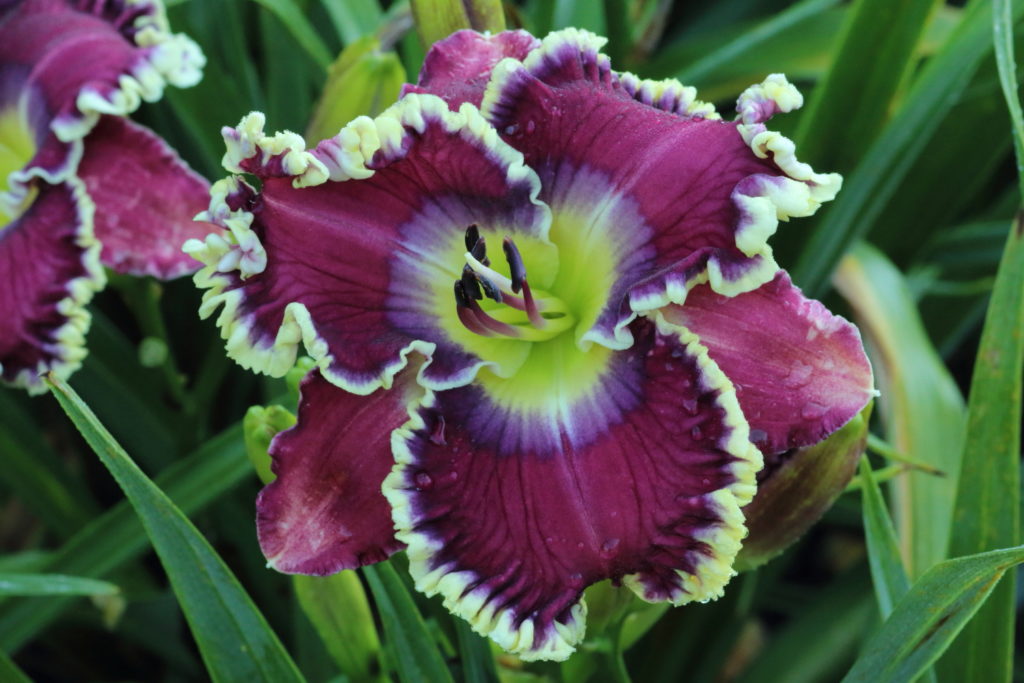 We registered Royal Throne in 2020 with the intent of releasing it for sale in fall 2021 with spring shipment 2022. This spring we will line it out for increase and see how many we will have in fall. Here is a little information on Royal Throne.
Royal Throne – 29″, 5.5″, ML, Dormant, 28 buds, 4 branches, tetraploid. Year of Jubilee x All Things to All Men. Fertile both ways
In 2015, we kept 9 seedlings out of Year of Jubilee. These were evaluated over several years. Some were evergreen and weak growers and were discarded. Of the ones we kept until 2019, seedling 536-9 was the best and was lined out for evaluation. It looked great in 2020 and we decided to register it although we thought it should grow another year for increase. We were able to set 8 pods on the plants and collected 44 seeds so it is pod fertile.
The clear purple color comes through from grandparent our own Lydia's Cloth while the fancy edge is from All Things to All Men (Emmerich). The flowers can be quite spectacular. The following pictures are of Royal Throne from the summer of 2020.