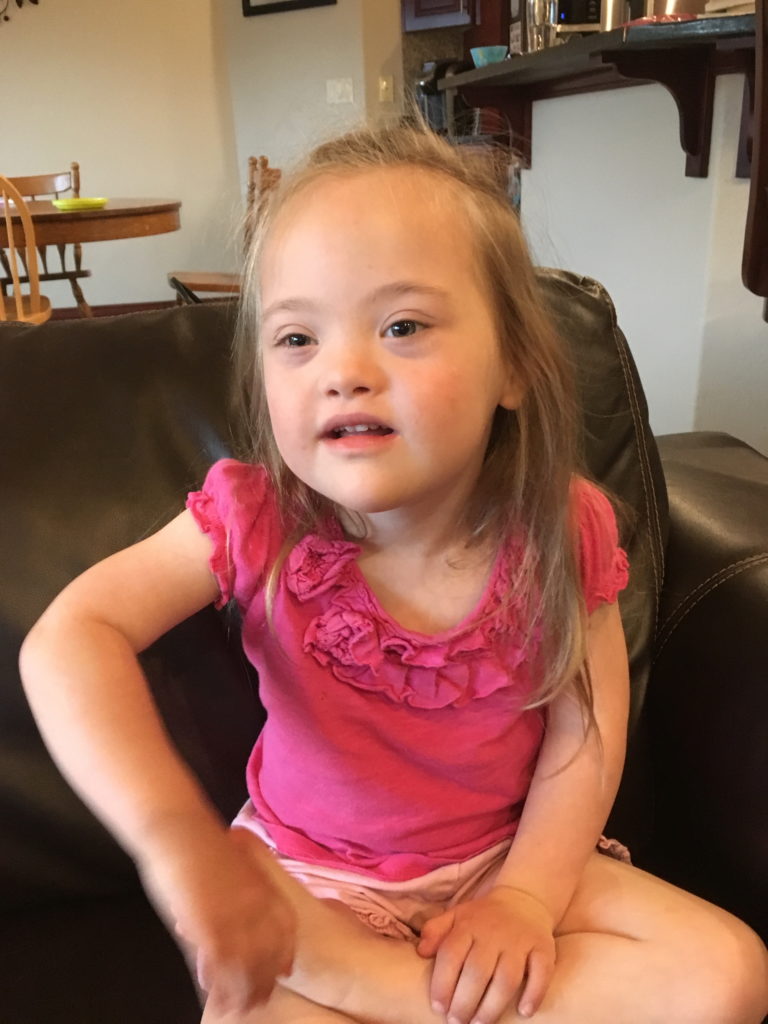 Hailey Annabelle is named for our youngest granddaughter. She is a great joy to us. We named a wonderful flower for her and while it is sold out at present, it is well worth obtaining if possible as it is a spectacular northern flower. It is very dormant for us (if that is a correct term). This week it is just emerging while the adjacent plant (also dormant named for Hailey's sister) is well above the ground. Photos of Hailey this week and in bloom are below: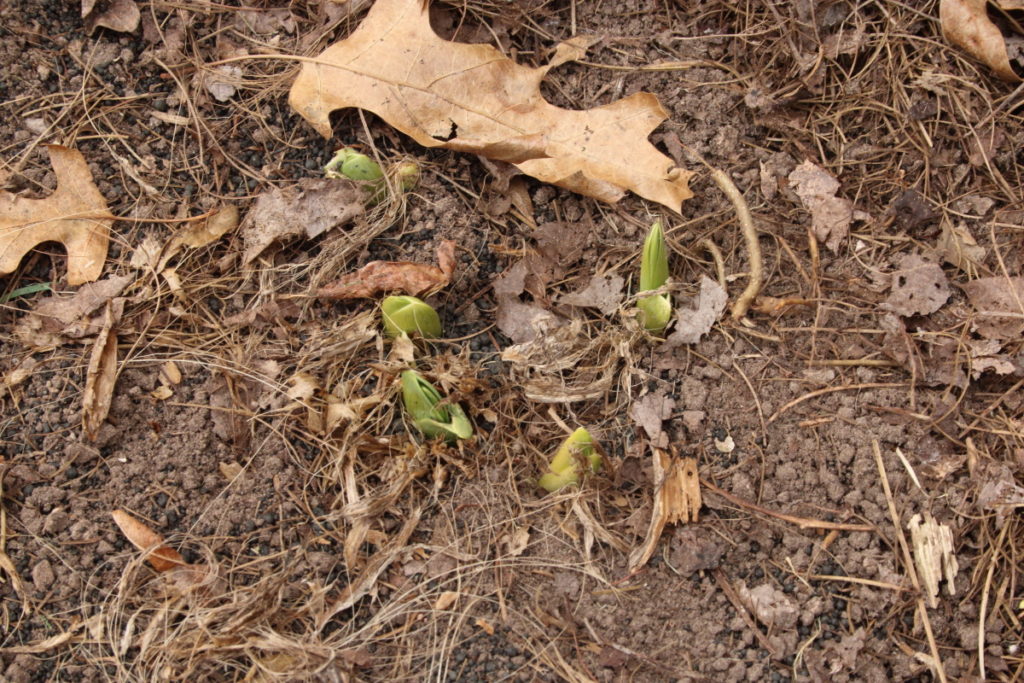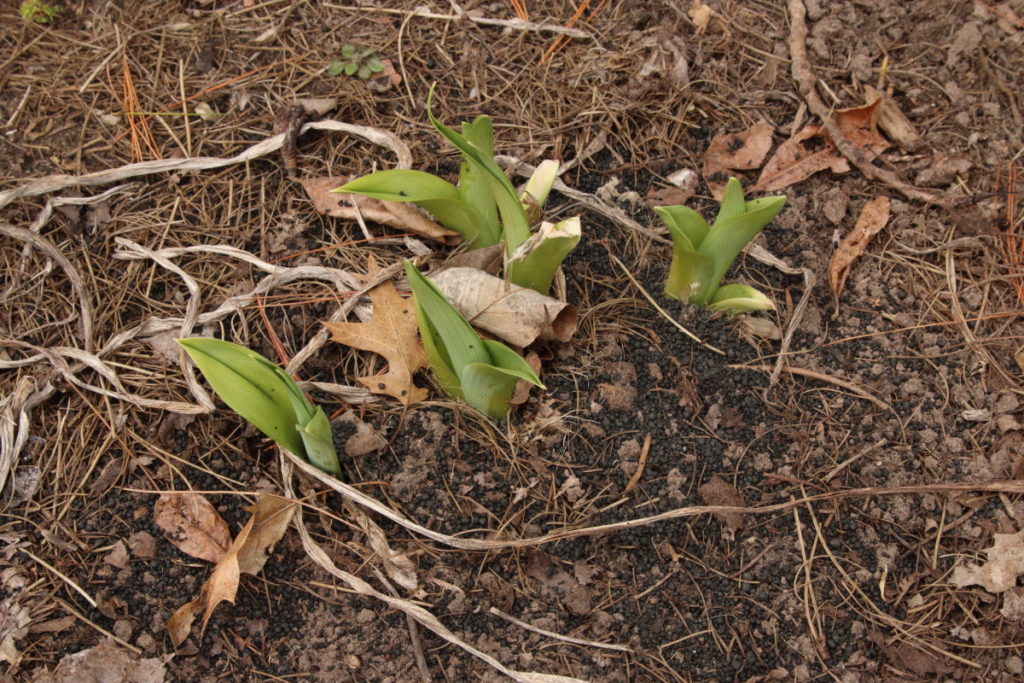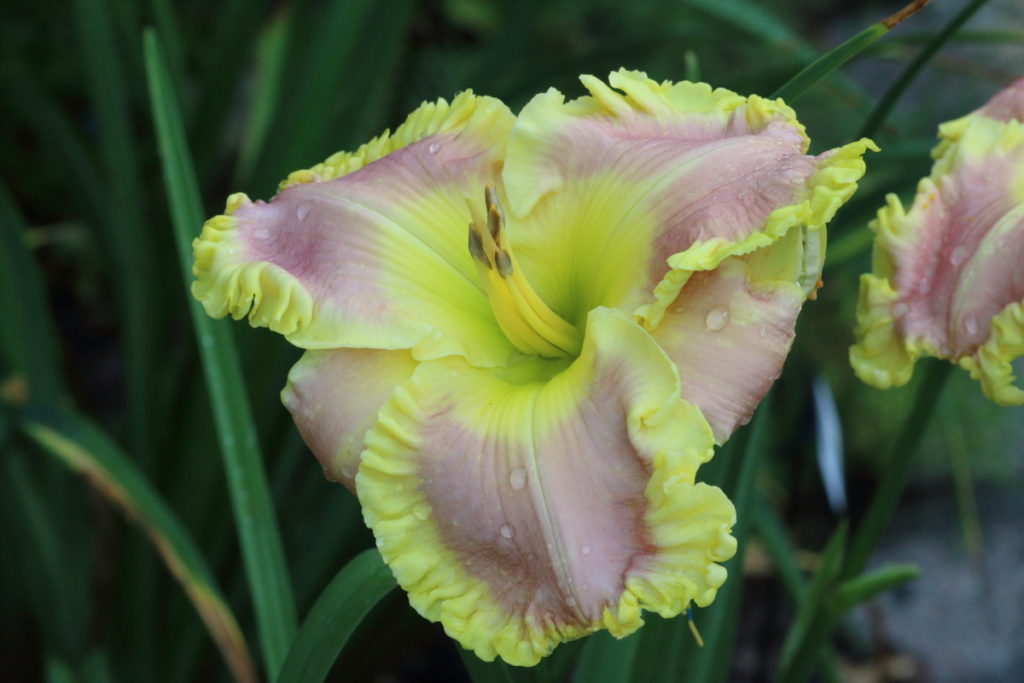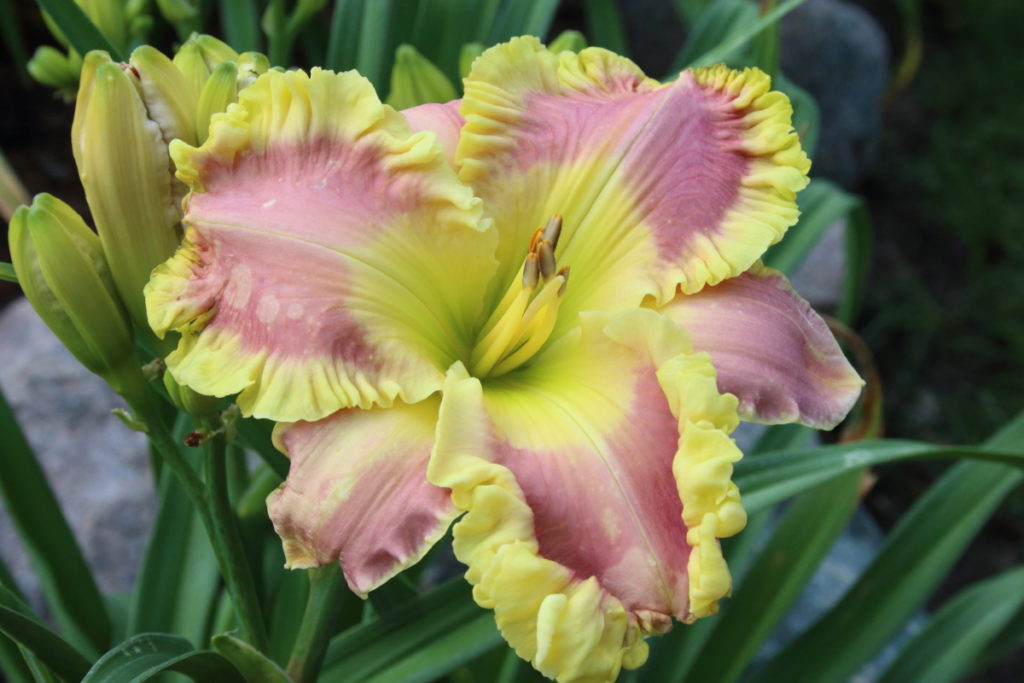 Hailey Annabelle is a unique northern plant with the huge edge of southern plants but with northern hardy dormant plant habit. The edge has a notched tip and never hangs up here in spite of the huge edge. We will see a larger crop of seedlings bloom this summer so we hope the fancy edge gets passed on. The parents of Hailey Annabelle are (Pod – Heir to the Throne x Heartbeat of Heaven) x (Pollen – Heartbeat of Heaven x Song the the Redeemed). Karol Emmerich's Heartbeat of Heaven is on both sides as is our Heir to the Throne (Song of the Redeemed is [Heir to the Throne x Shores of Time]). Pictures of parents are below: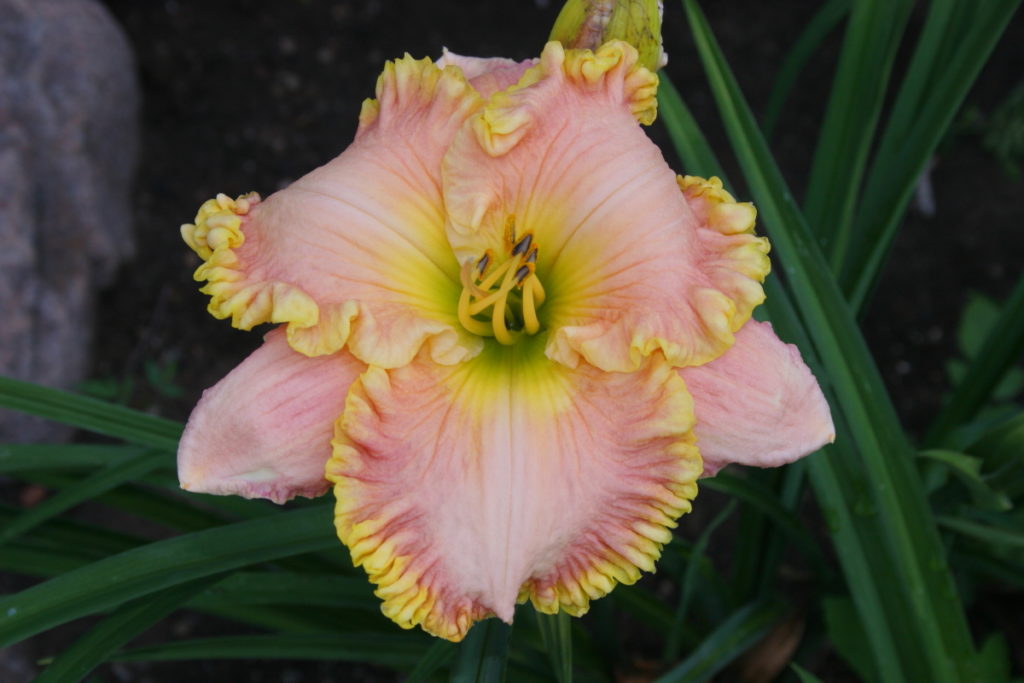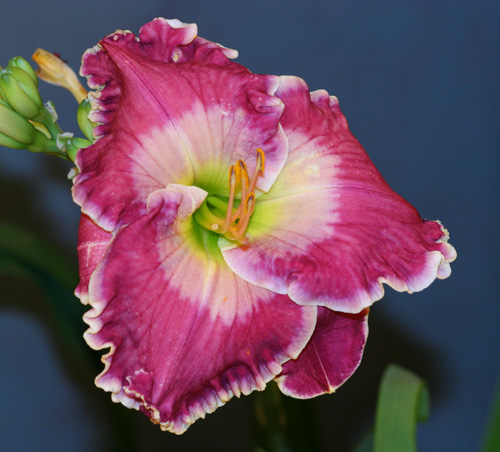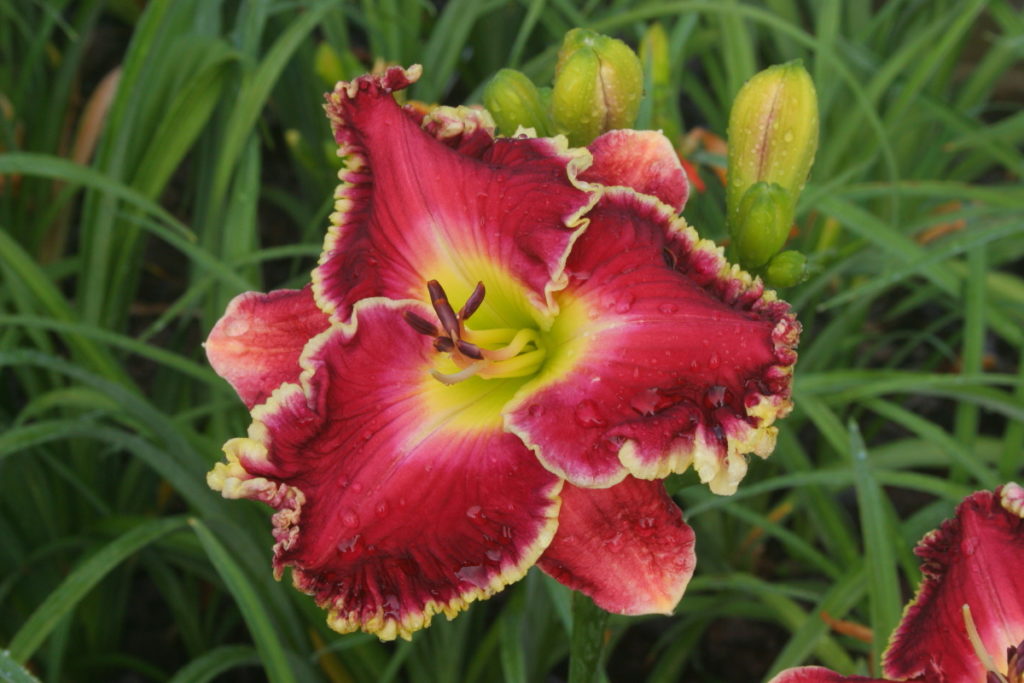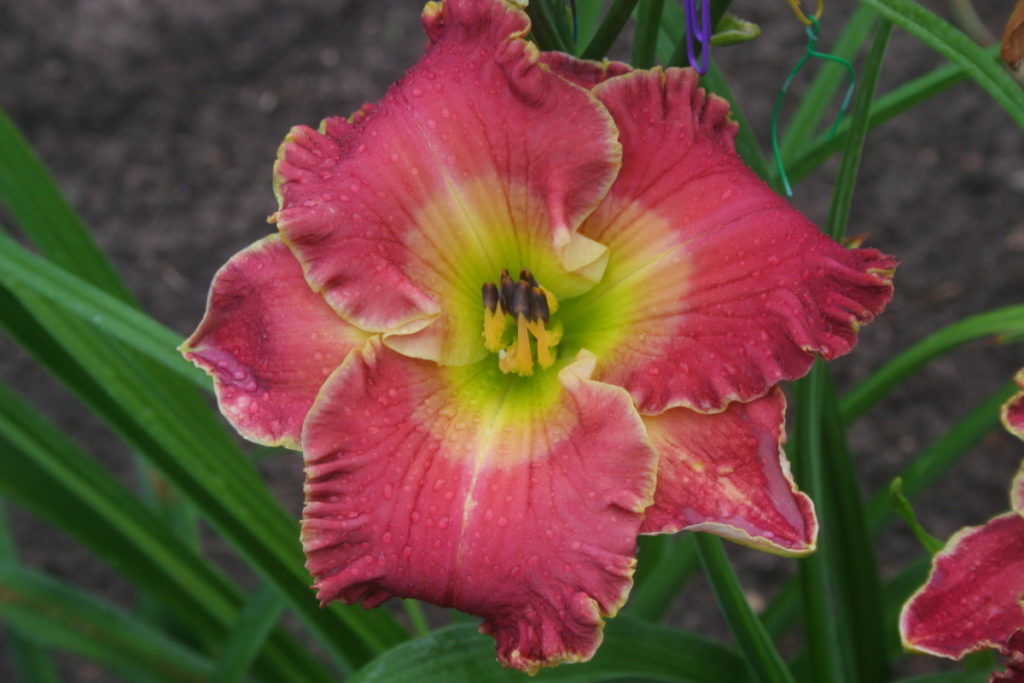 Seedling 727-7 is pod parent (Heir to the Throne x Heartbeat of Heaven). This never made to introduction but a full sib was named Heaven's Throne and was a great garden plant till we sold it off to make room for newer ones.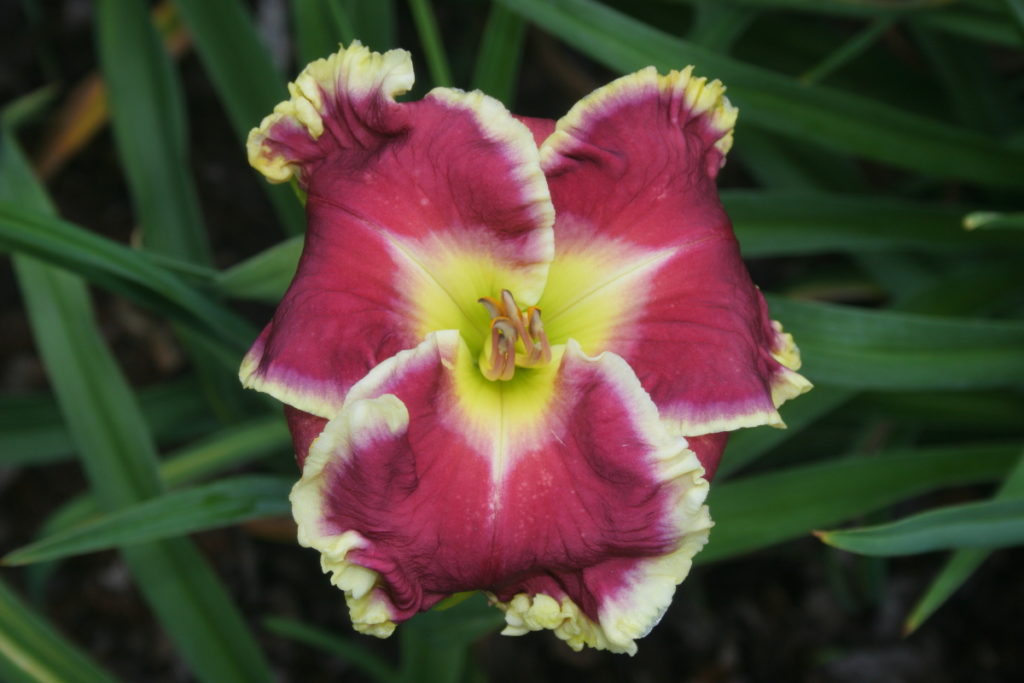 This was the pollen parent – Heartbeat of Heaven x Song of the Redeemed. Gorgeous – why did this flower never get named? If it looked like that every day, it would have been named. However, it struggled to open consistently and never achieved introduction status in spite of our wishing it to be so. Even so, it produced the fabulous Hailey Annabelle so it was worth using for several years as a breeding plant.