Rock of Refuge is a 2019 introduction and is a fine garden plant. The flowers feature petals that are seldom blemished and rich colors. The scapes have good height and proportion. In addition, it is a vigorous grower. The genetics include some of our own introductions. Most of the flowers we have introduced that have Upon This Rock (one of our first introductions in 2005) in the background get named with some kind of mineral theme. Living Stone is an example from 2020 introductions.
Rock of Refuge has Built on the Rock (pod parent) x Dark Gethsemane (pollen parent). Built on the Rock was a 2014 introduction and has been a fine parent. It carries on the genetics from Upon This Rock 3 generations back. Built on the Rock is a half sib to the fabulous Harold Steen with One Foundation being the common parent.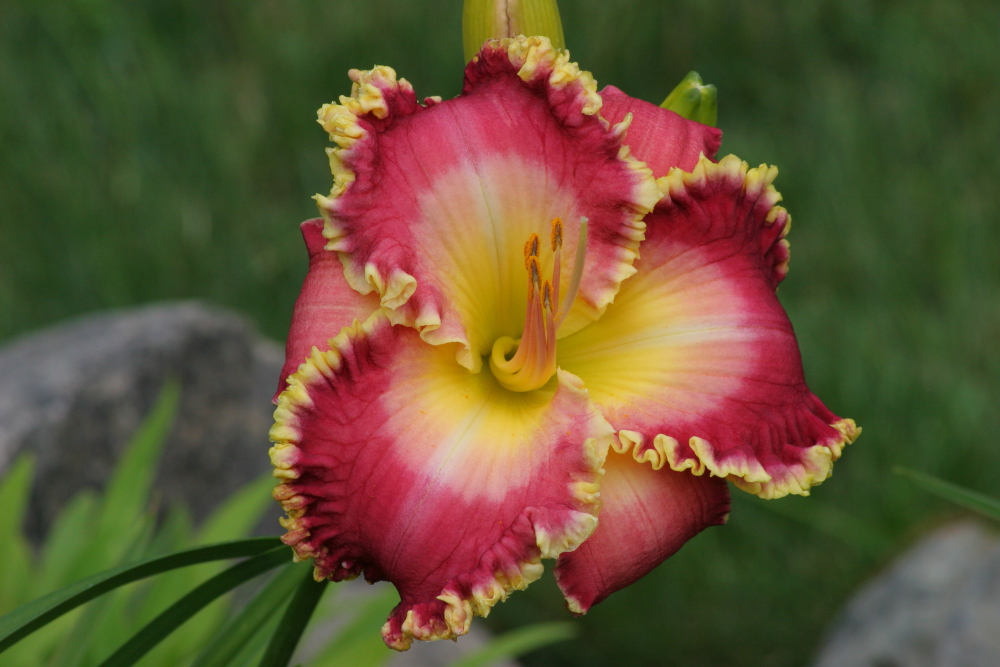 Dark Gethsemane is often stunning in the garden with large size (6.5″) and rich color. Dark Gethsemane was introduced in 2018 and is a late bloomer for us. the parents of Dark Gethsemane include on of our best purples (Year of Jubilee – pod parent) and a fine though smaller flower – Feast of Victory (pollen parent). Photos below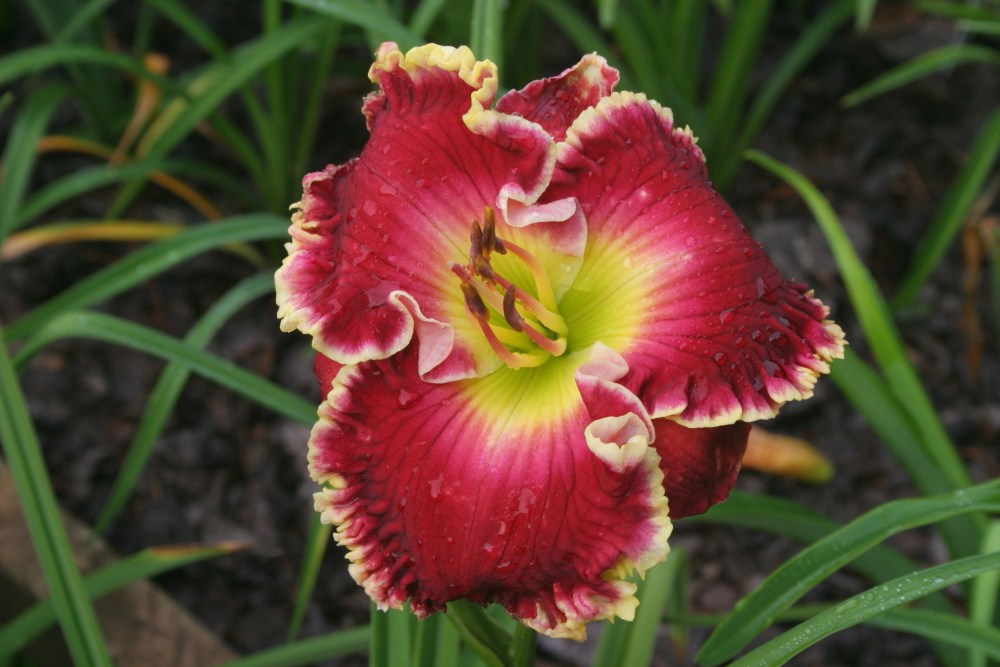 We are still selling Rock of Refuge, Dark Gethsemane and Year of Jubilee. All three are beautiful flowers, hardy in our climate, and useful parents.